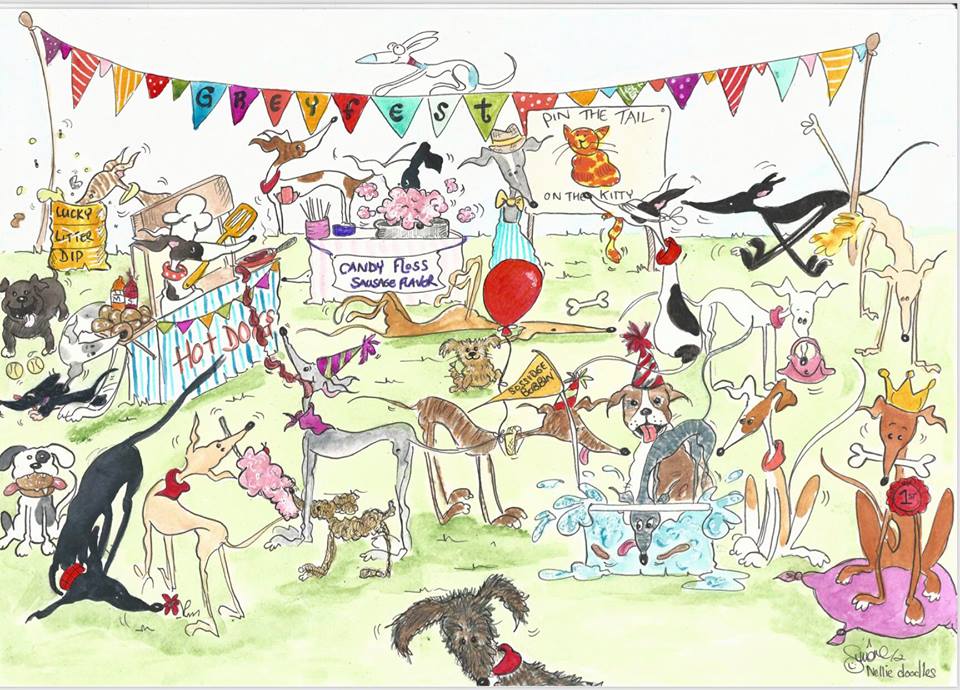 Date
17 - 18 Aug 2019
Expired!
GreyFest 2019
The event takes place 17th & 18th August at Sheppey Rugby Football Club, Lower Road, Minster, Kent, ME12 3RT. Camping available from 16th August.
This year we will be attending the fantastic Greyfest in Kent! This is a weekend event (camping can be arranged via Greyfest and is subject to availability). We have heard so many great things about Greyfest, it is only right we join in the fun. We can't wait!!
More information can be found here.
If you fancy a weekend away with your pointy family members, this comes highly recommended.
Bookings for camping are currently being taken, their pawsome collars (by Nellie Doodles), are available to order (Violet has hers already!) so even if you can't make it to the event, please support by wearing a collar over the weekend. Check out their Facebook page for full details.