Sighthound Social Club
FOR PAWSOME FRIENDS AND POINTY FACES
Bringing hounds and humans together in support of sighthounds as pets
Welcome to Sighthound Social Club
Sighthound Social Club is for owners of ALL sighthound breeds kept as pets, providing opportunities to get together socially for dog walks and more!  Our aim is to bring together sighthounds and their owners throughout the UK to create both an online and offline community.
Through our dedicated website and social channels we hope that sighthound owners, both new and experienced, can come together to ask questions, offer support and advice and celebrate the joys of all things sighthound!
Who we are
SSC is run by four friends, Claire, Steve, Simon and Eve and their greyhound girls, Madge and Fiadh.
We are a growing group of friendly sighthound owners who enjoy getting out and about for walks and days out whilst swapping stories about kibble versus raw and how many dog beds we've bought!
Many of us met when we made the momentous decision to home an ex-racing greyhound but our club now has whippets, lurchers, salukis, Italian greyhounds and even a deerhound.
We are a non-profit, non-affiliated organisation with the intention of raising some revenue through advertising on the website and the sale of branded merchandise. A small proportion of the money raised will pay for the running costs of the website (hosting, domain and software); the remainder will be added to the fundraising pot.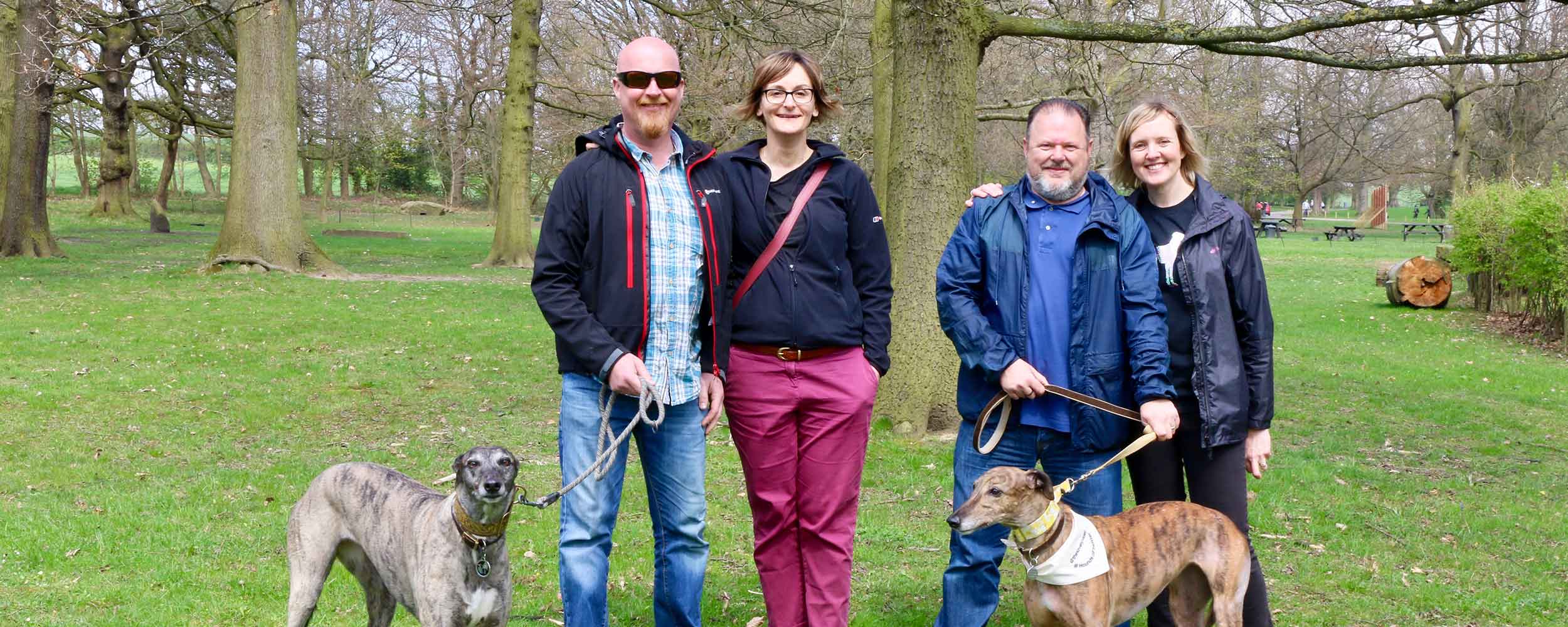 What we do
We regularly organise dog walks and days out across Yorkshire, from strolls in the local park, trips into the Yorkshire Dales and visits to the beaches of the East Coast.
We also attend and support sighthound events, including the Great Global Greyhound Walk and host charity walks with other sighthound rescues.
The wellbeing and safety of dogs on our walks is very important to us so all our walks are on lead.
Along the way, we hope to create fundraising opportunities for a variety of sighthound charities and rescues in the UK. 
The SSC will not be affiliated to any one sighthound charity and it is our intention that the recipients of any future fundraising will be chosen by you, our members.
Our hounds always draw a little attention on our trips to say the least, and while they get their cuddles by passers-by, we humans really enjoy raising awareness of sighthound breeds and what great pets they make.
Collars & Leads
Beautiful sighthound collars and leads, perfect for any fashion conscious hound. These suppliers support us, please support them.
---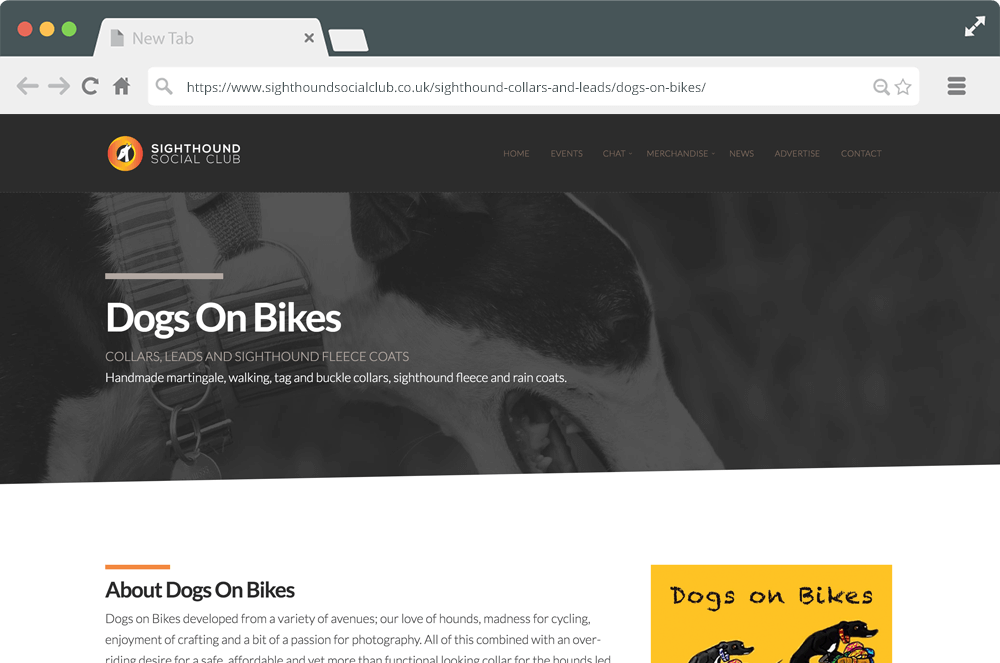 Clothing
Keep them warm, keep them dry with Sighthound clothing for the discerning hound! These suppliers support us, please support them.
---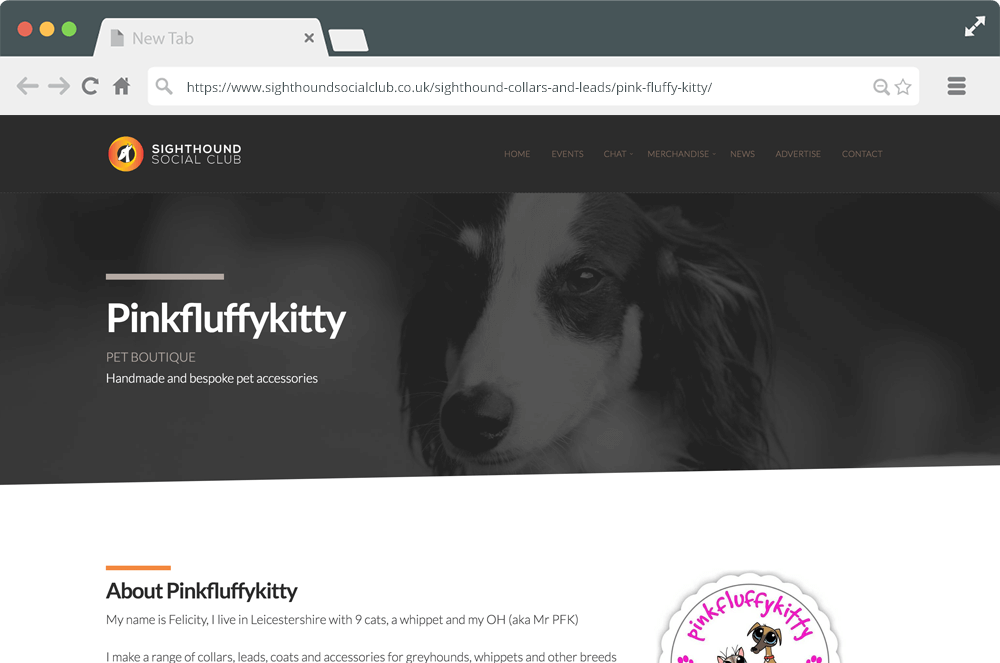 Food & Snacks
Healthy food and tasty natural treats to keep your hound healthy and happy! These suppliers support us, please support them.
---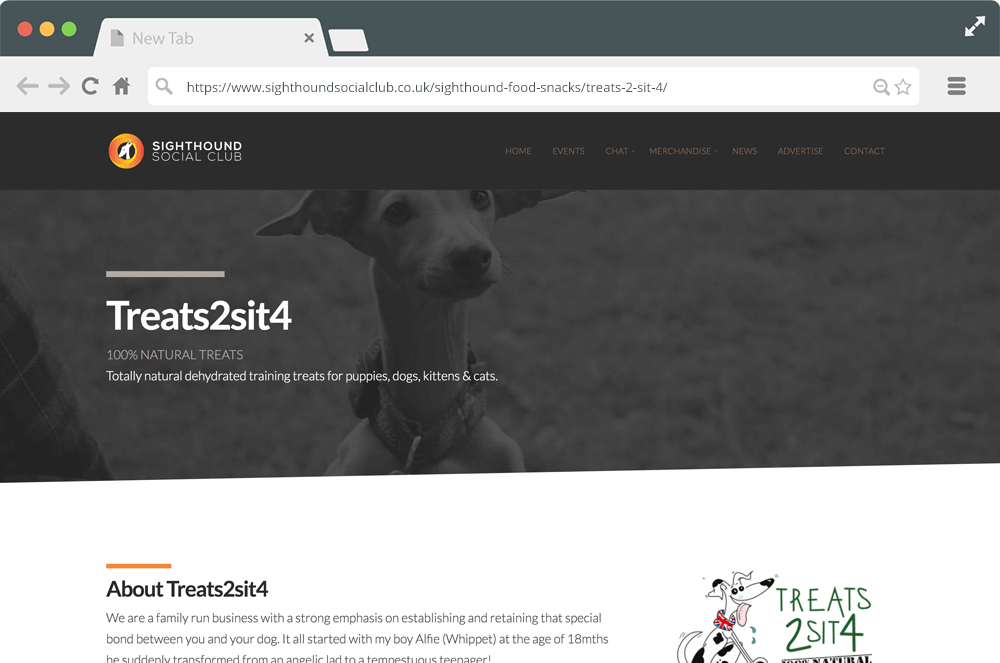 Latest News from our blog
Cannot recommend these walks highly enough. Friendly, helpful people. Gorgeous hounds.
★ ★ ★ ★ ★