Sighthound Social Club is for owners of ALL sighthound breeds kept as pets providing opportunities to get together socially for dog walks and more!
Hello and a very warm welcome to Sighthound Social Club. So, you're the owner of a special pointy face? You've come to the right place!
Who are we?
Sighthound Social Club was founded in Leeds by four friends: Simon, Eve, Claire and Steve who enjoy walking their girls, Fiadh and Violet, and talking everything "greyhound" over a pint of Yorkshire's finest.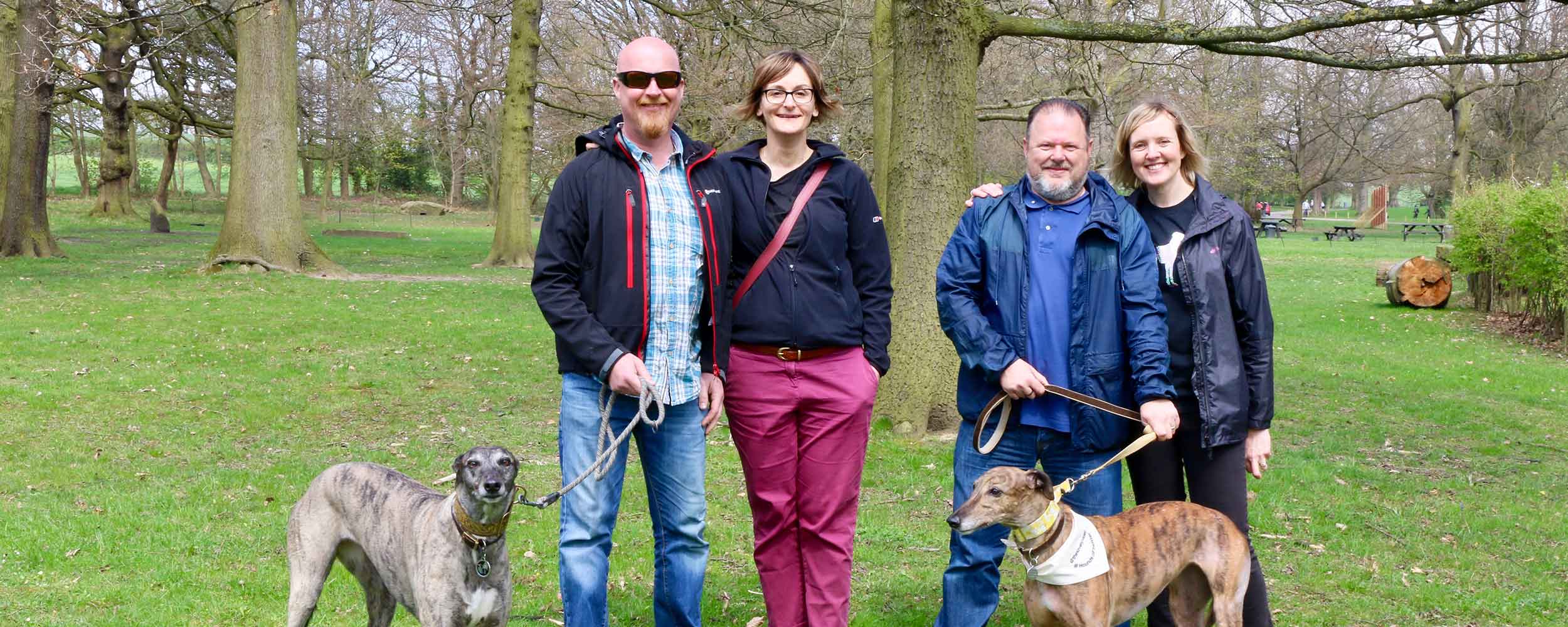 How did we meet?
Many of us met in 2015 when we made the momentous decision to home a retired racing greyhound – and the rest is history! We started off walking together on a Sunday morning at Kirkstall Abbey and soon we were walking all over Leeds, raising awareness of this wonderful breed whilst swapping stories about kibble versus raw and where to buy the best martingale collars.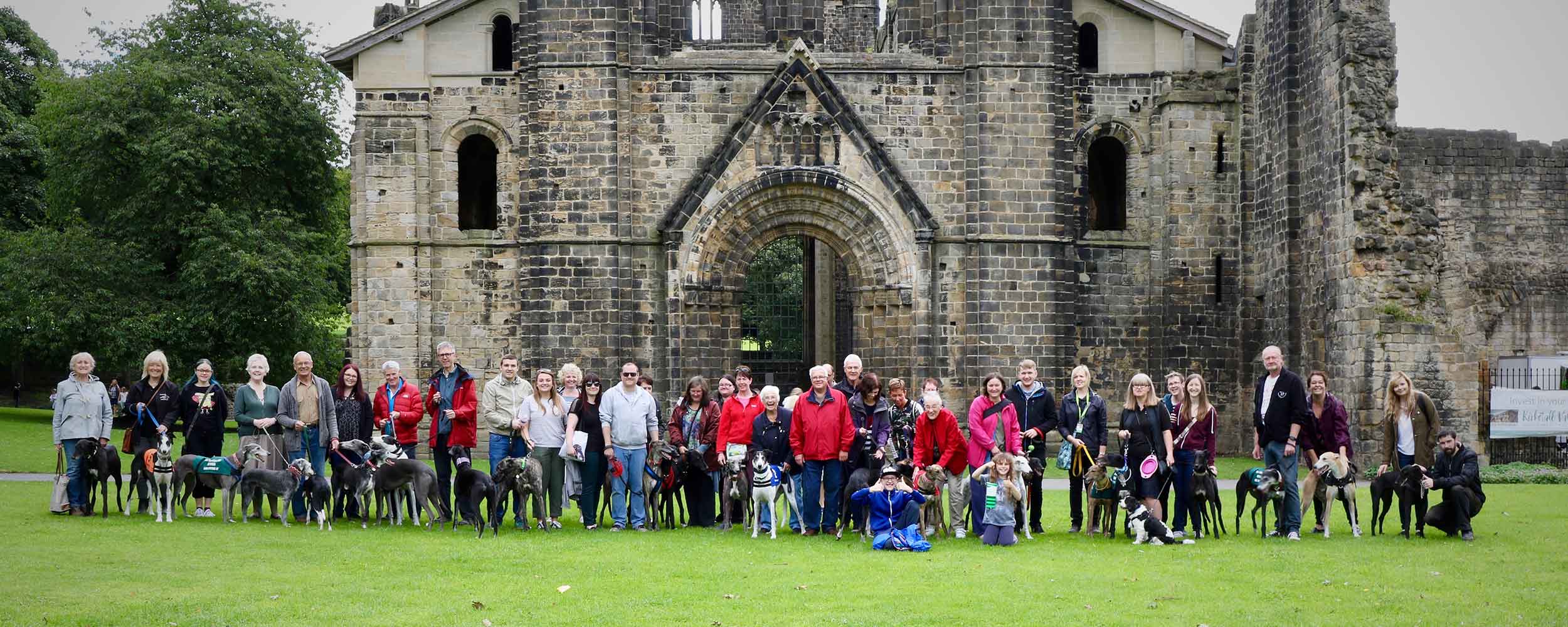 Greyt Walks in Yorkshire
With Steve's brainchild, Greyt Yorkshire Walks, a Facebook group with over 150 members, we went even further afield, taking trips to the beach at Filey and meeting up with our friends from the Hounds of Twitter at Yorkshire Sculpture Park.  We really enjoyed socialising with our hounds and made some great sighthound friends.  Members also told us that they found the support and advice of the group invaluable and so we decided to take this further.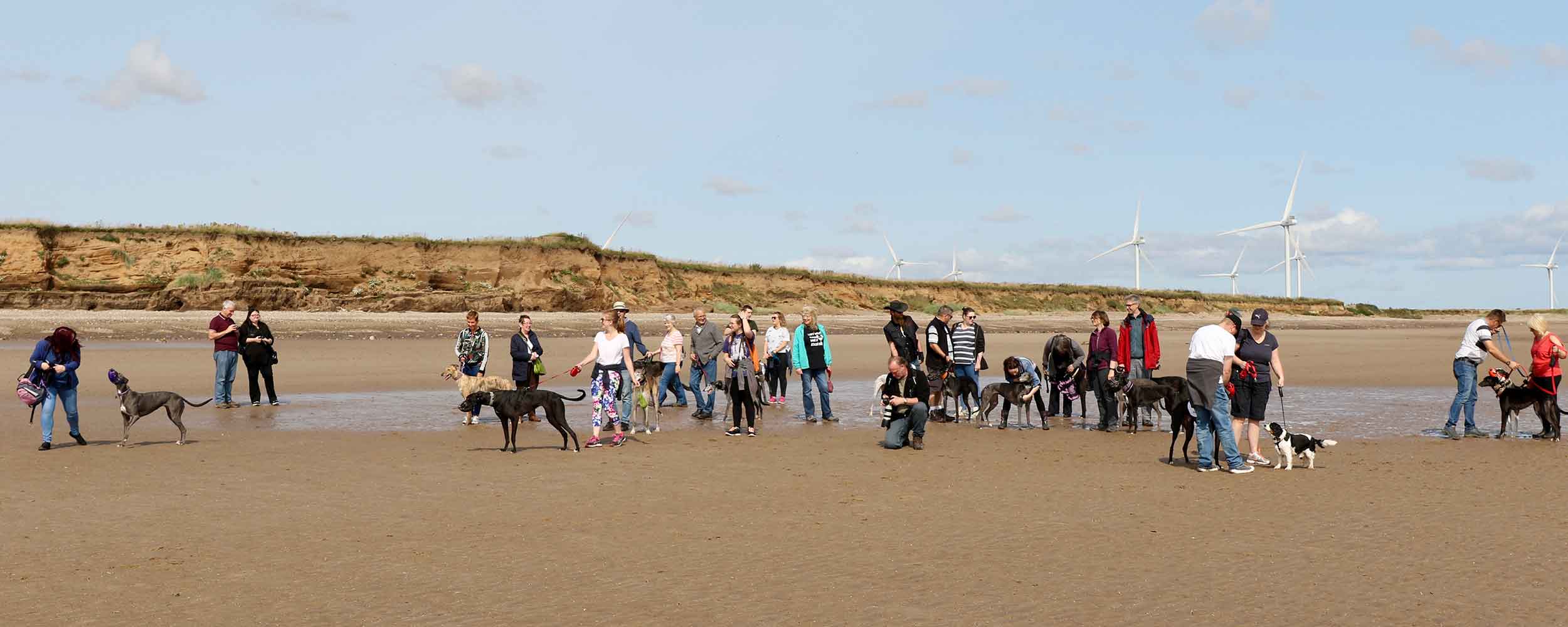 SSC is go!
And so, in January 2018, Sighthound Social Club was born! We moved to a new public Facebook page for owners of ALL sighthound breeds with a dedicated website and forum.
Our group of friendly sighthound owners continues to grow and we enjoy regular walks and days out with our hounds all over Yorkshire.  Along the way, we hope to create fundraising opportunities for a variety of sighthound rescues in the UK.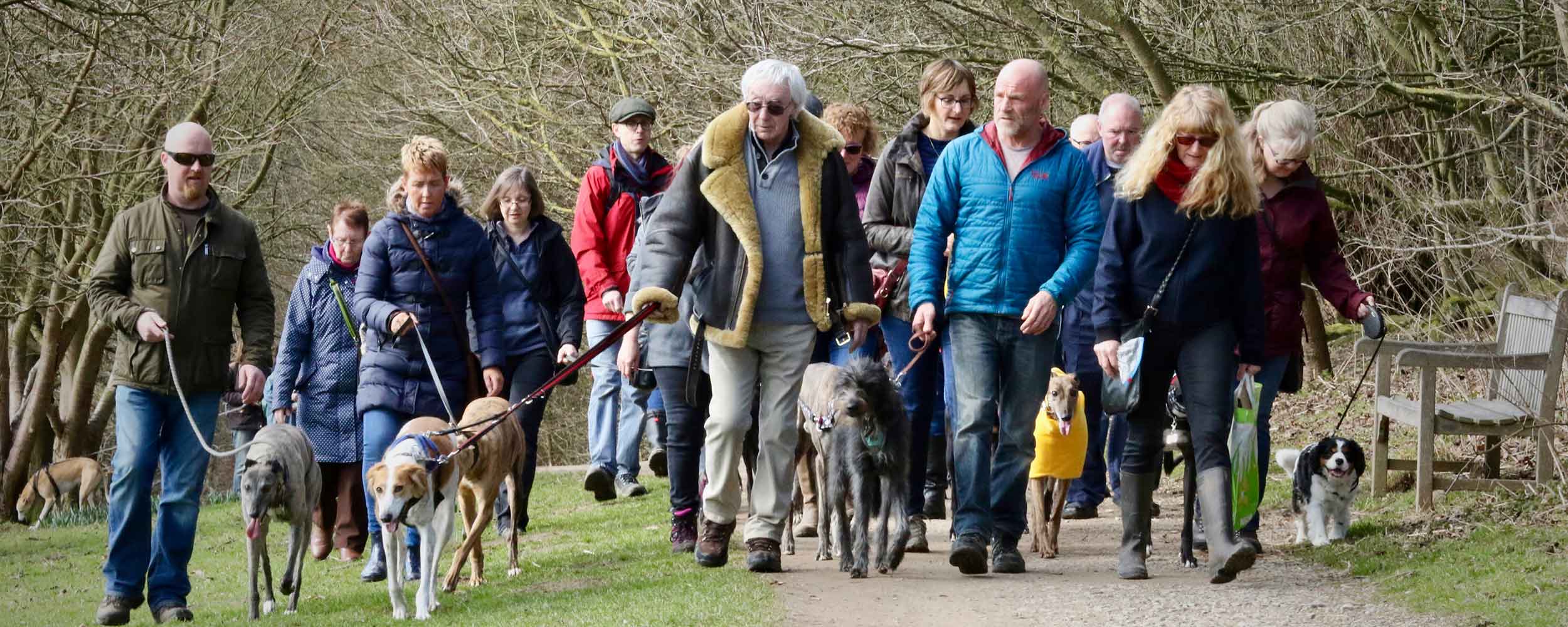 Please join us
It would be great to see you and your hounds on one of walks or why not join our forum and share your sighthound experiences with us? You can also like our page on Facebook and follow us on Twitter.  We look forward to meeting you soon!
The SSC Team
FOR PAWSOME FRIENDS AND POINTY FACES