Bleakhounds Design
FOR QUALITY HANDMADE PRODUCTS
Quality Coats and Collars for the discerning Italian Greyhound, Whippet and Greyhound.
About Bleakhounds Design
I am Jackie and I set up BleakHounds Design in 2008 having failed to find somewhere to provide quality items for my dogs.
It was a no-brainer really. I got my first sewing machine when I was nine years old and my mum taught me to knit when I was 18. She had tried before but as I showed no interest she gave up until I asked. Something must have stayed with me all those years because she showed me two basic stitches and that was it.
Combining my passion for dogs and the skills I already had with the need to work from home seemed the way to go.
I have owned dogs in my own right since 1990 when we brought home a tiny cocker spaniel puppy who was quickly named Ben after "Ben Gunn" in Treasure Island.
For ten years Ben was our only dog and then we found Morse a rescue lurcher who was quickly followed by a rescue whippet, Beau. Sighthounds were very popular in our home and continue to be.
Our first Jack Russell Terrier, Rebus, arrived in 2008. He certainly lives up to his name and always has plenty to say for himself and an opinion to express. We were warned that he would be the Alpha male. Much to Albus' disgust he was promptly downgraded. It was quite funny as Rebus did not even choose him as second in command! He loves to get dirty and will go out of his way to do so.
I hear many stories and have experienced sighthound mischief but nothing could have prepared me for Rebus. He was a steep learning curve. He was extremely easy to train but does have a deaf ear when it suits and an extreme hunting instinct which seems to be prevalent in all of his litter.
In 2011 Rebus' sister, Ollie, had a litter of two pups. A long coated Jack like Rebus and a little short coated black and white pup who was instantly mine and is very much a "mummy's boy". On arriving home, Radley immediately took over as Rebus' right hand man. Never have I seen such team work and the pack thrived on their leadership.
2017 sees the pack stand at three dogs after losing Beau to old age in 2015; Rebus, Radley and Diesel who are all great friends.
---
What we do…
All my products are made with care and attention to detail using only quality materials. All are handmade by myself. I intend to make BleakHounds Design a name that is associated with quality. Do have a good look around my website; you will be amazed at what you find. I do ship worldwide.
Please check out my shop page for ready made items and some of my more popular collars. If you cannot see what you are looking for, do take a look at my custom pages and have something made especially for you. I only say no if it is not possible to make it!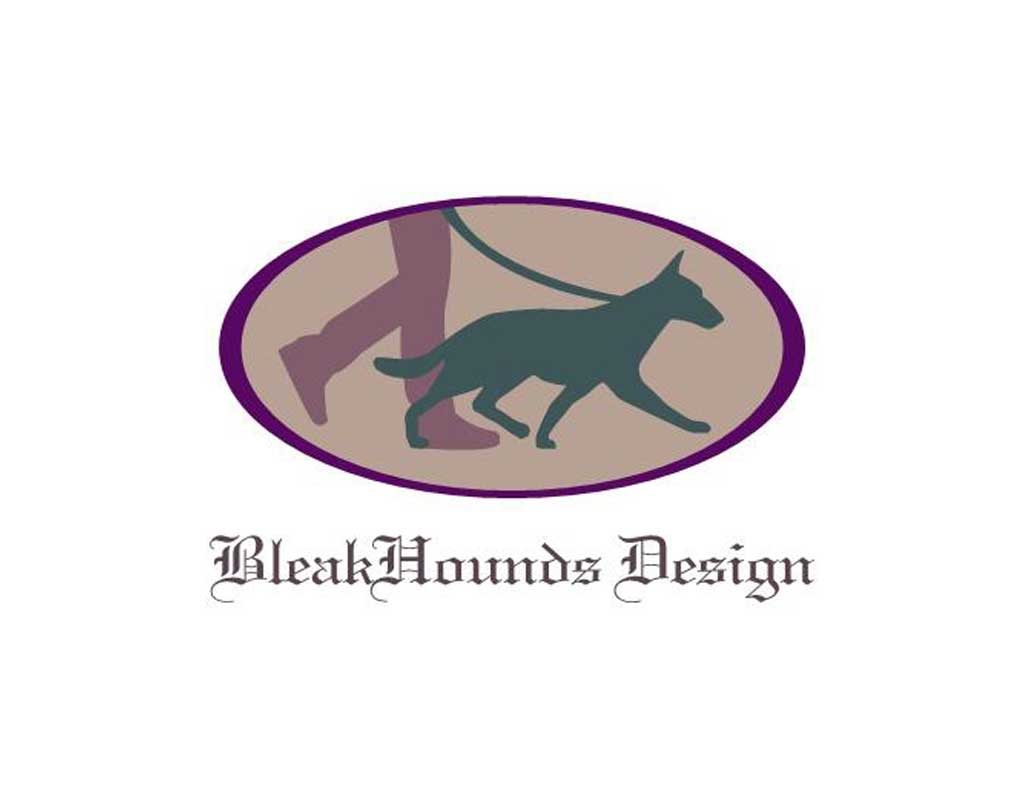 Order online
Payments are securely processed by PayPal. Your credit or debit card details are never passed on.
VISIT OUR WEBSITE
Order coats, collars, pyjamas & more
---
Like us on Facebook
Follow us on Facebook and keep informed on our latest news and special offers.
OUR FACEBOOK PAGE
Like us for our latest news & offers
---
A SMALL SELECTION OF OUR PRODUCTS
Thank you for the lovely collars for my boys. They look very smart! I will send you a picture when I can get them all in the same place at the same time and all looking in the right direction. Food may well be involved!


★ ★ ★ ★ ★

Thank you so much for the gorgeous collars, incredibly fast service and they are lovely…I'm getting stopped all the time to ask me about them!!!


★ ★ ★ ★ ★

Hi. I ordered a purple fleece lined waterproof whippet coat a few weeks ago and it is amazing. It's suits our rescue girl perfectly. My husband and have really struggled to find waterproof coats of this excellent quality.


★ ★ ★ ★ ★

Thank you so much for the beautiful house collar that you sent through for one of our hounds. When I have picked the lucky recipient, I will post a picture to show you how fabulous it looks. Thank you again for the support.


★ ★ ★ ★ ★

I'm very excited, look what arrived today, my new pyjamas!! Thank you to Jackie at BleakHounds Design for making them so quickly for me!


★ ★ ★ ★ ★